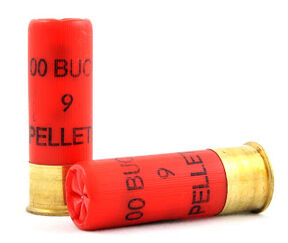 12 Gauge
is a kind of shotgun shell that is the most powerful on the market today. It is the most popular shotgun shell as well, used by almost every major shotgun in the world. A shotgun shell has an interesting composition. It has a plastic shell, not a metal one, and can fire a bunch of rather inaccurate lead ballbearings or a single lead slug.
Die Hard Guns used in
Edit
Ad blocker interference detected!
Wikia is a free-to-use site that makes money from advertising. We have a modified experience for viewers using ad blockers

Wikia is not accessible if you've made further modifications. Remove the custom ad blocker rule(s) and the page will load as expected.