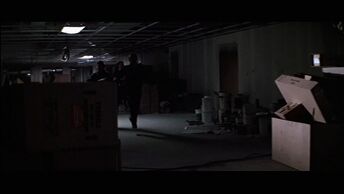 The
Third Floor
of the
Nakatomi Plaza building
was where several terrorists staked out whenever the police might arrived.
Karl, Fritz and Franco are called down by Hans Gruber to look at the police car being driven by officer Al Powell. Alexander was waiting there already. They look at the car together and laugh after telling a joke in German. Later Alexander and James fire upon a police R.V with a missile launcher and are killed by John McClane with an improvised explosive and blown to bits.
Picture gallery
Edit
Ad blocker interference detected!
Wikia is a free-to-use site that makes money from advertising. We have a modified experience for viewers using ad blockers

Wikia is not accessible if you've made further modifications. Remove the custom ad blocker rule(s) and the page will load as expected.