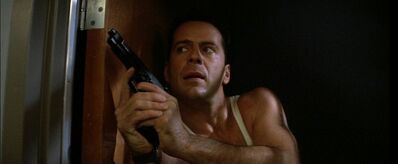 This is the article listing all the 
weapons used in Die Hard
.
Heckler & Koch MP9: It was a submachine gun that was used by all of Hans Gruber's men during the Nakatomi Tower takeover and sometimes by John McClane when he aquires it. The guns were actually mocked up HK94 rifles that had sawn-down barrels and converted to full auto to resemble MP5s.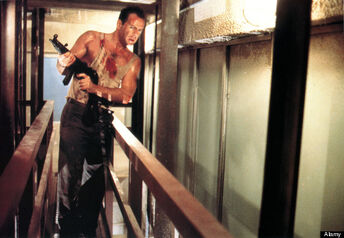 Ad blocker interference detected!
Wikia is a free-to-use site that makes money from advertising. We have a modified experience for viewers using ad blockers

Wikia is not accessible if you've made further modifications. Remove the custom ad blocker rule(s) and the page will load as expected.